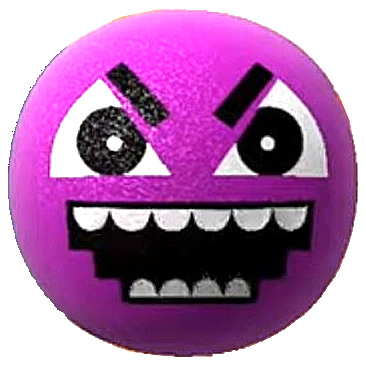 The Shape Japer is female purple sphere with permanent angry face and sharp teeth, often the cause of
things changing shape, or particular shapes having problems. She flies though the air, doesn't speak much, but laughs maniacally.  She is able to change her shape from sphere to cube at will. Slightly mad and instinctive rather than calculating.
In the Season 2 (2009), the shape of her teeth are changed to semicircles, instead of triangles (but only in the UK version).
Ad blocker interference detected!
Wikia is a free-to-use site that makes money from advertising. We have a modified experience for viewers using ad blockers

Wikia is not accessible if you've made further modifications. Remove the custom ad blocker rule(s) and the page will load as expected.